SCA Live Discussion with Payment Universe, FreeNow & DeliveryHero
Hear from the direct experience of Delivery Hero and FreeNow.
Less than four months are left before the PSD2 enforcement for many countries within the European Economic Area planned for 31st December 2020.
Hear a direct experience from merchant payemtn experts Aristotelis Lefas ( Delivery Hero) and Philipp Luhr- Tranck ( Free Now) in a live discussion with Payment-Universe consultants Pierre Jauffret and Marco Conte.
Topics covered during the discussion:
Regulatory status;
Market initiatives
3DS implementation experience from Delivery Hero and FreeNow
Payment Universe solutions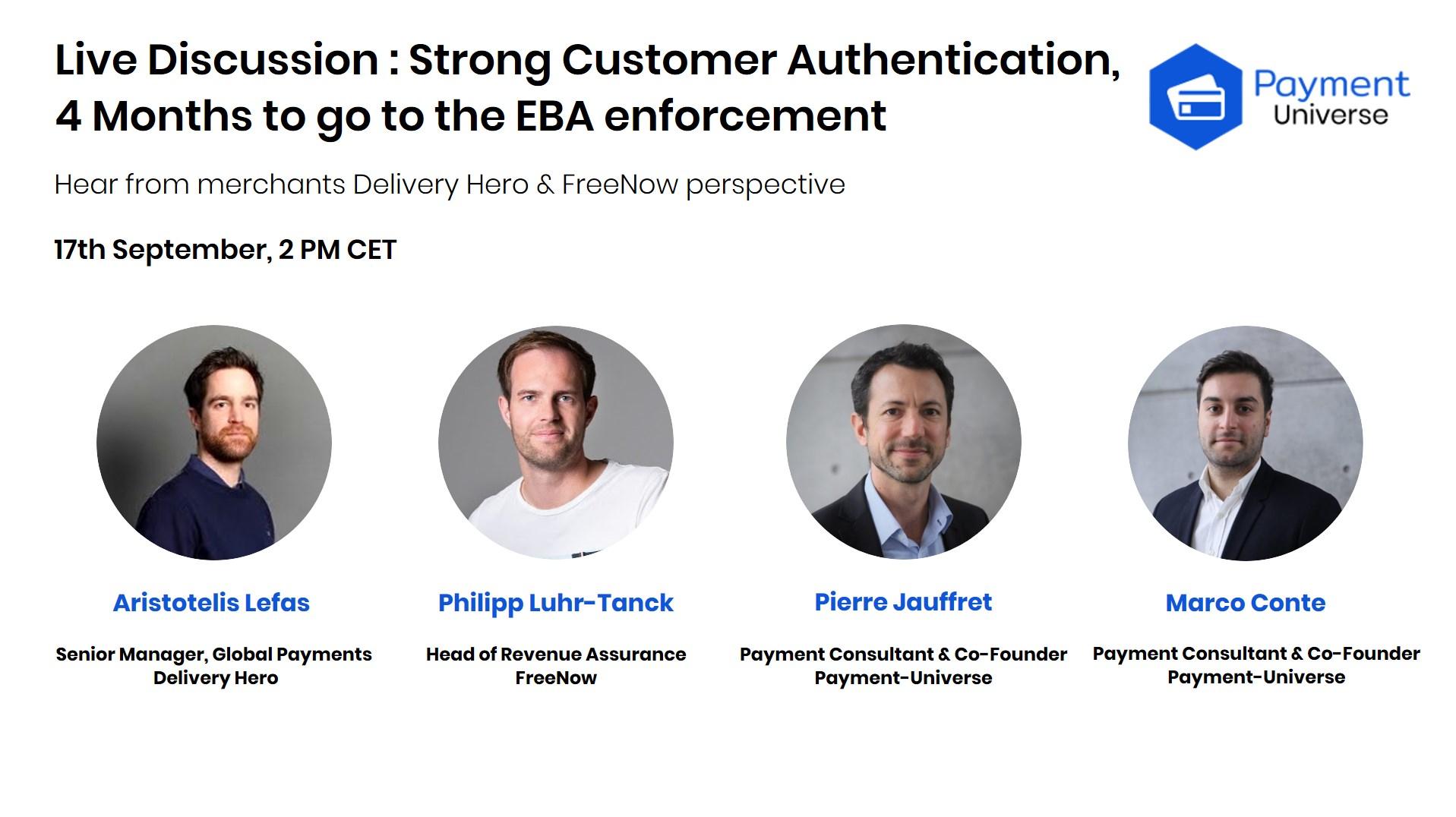 About the participants:
Aristotelis Lefas works as Senior Manager, Global Payments in Delivery Hero, where he is leading the Global Payment Acceptance team.
Philipp Luhr- Tranck has 10 years+ in the financial sector fighting credit card transaction and loan application fraud. He works as Head of Revenue Assurance for FreeNow since the last two years.
Pierre Jauffret has Over 10 years international experience in digital payments and security.
Pierre has been been working with top tier Tech organizations including Mastercard, Wirecard and Idemia.
Marco Conte has spent the last 7 years working in payments, focusing on payment implementation and risk management areas for companies such as Western Union and Wirecard.
Fill the form below to get access to the live discussion recording.